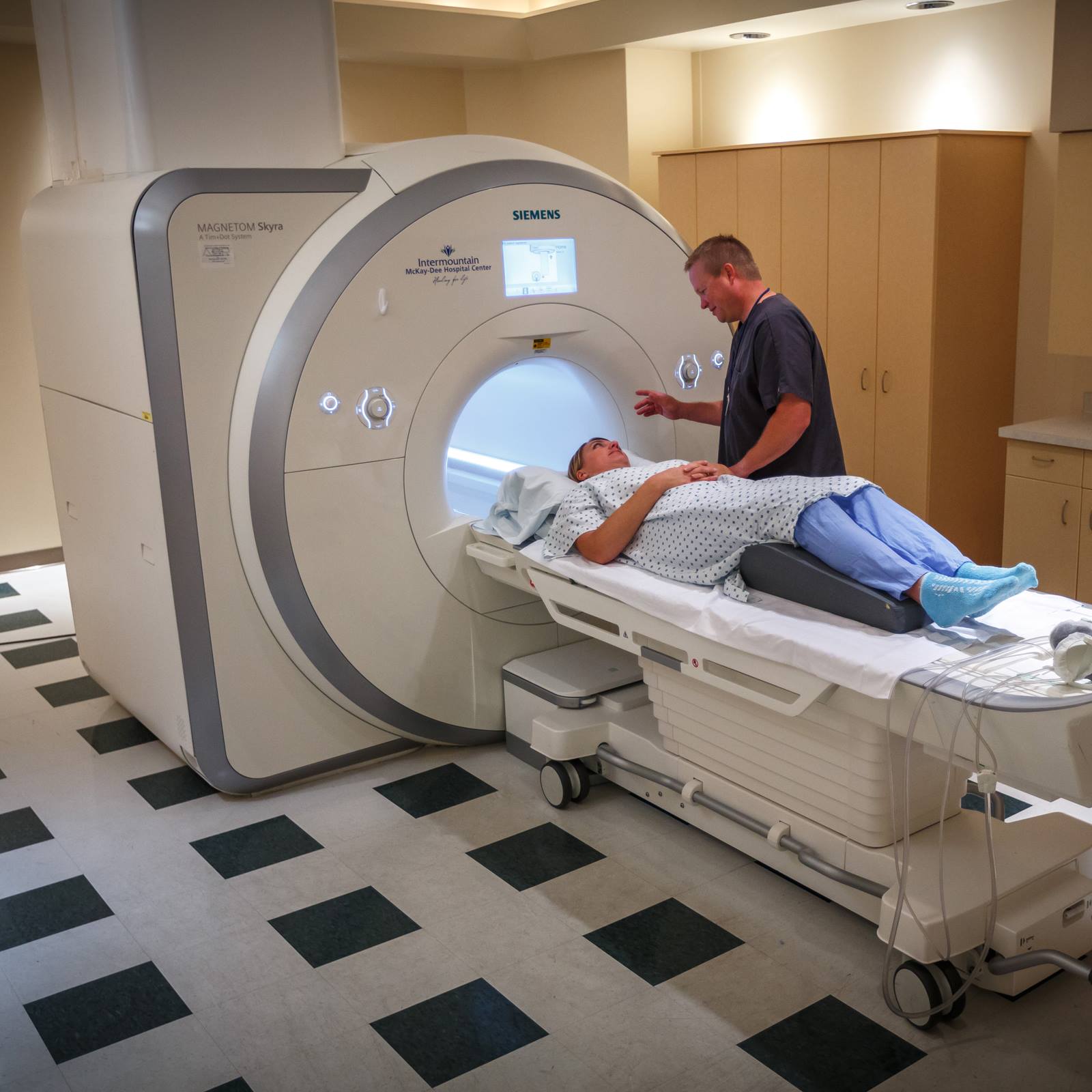 Book an appointment at the top MRI Scan Centre in Noida.
What is an MRI Scan and How Can It Help Diagnose Medical Conditions?
An MRI scan, short for magnetic resonance imaging, is a medical tool used to diagnose various conditions in the body. When undergoing this procedure, a person lies on their back within a specialized chamber while radio waves are sent through their body's tissues and organs. Magnetic fields then cause molecules inside the cells to emit weak signals which can be detected by scanners and transformed into images of our bodily systems. If you are thinking about Delhi NCR, Noida is growing very fast in health service sector. If you are searching for a best MRI centre in Noida, you can visit VR Diagnostics and book apointment.
These sharp and detailed output images allow physicians to better identify certain diseases such as cancerous growths or damage caused by injuries like stroke or spinal cord trauma. An MRI machine produces cross-sectional slices of any given area using either 3D volumetric scanning (multiplanar) or dynamic contrast enhancement (MRA). The accuracy rate of these scans when it comes to detecting irregularities within internal structures has allowed doctors all over the world provide more precise treatments for millions of patients every year safely and effectively.
The actual process only takes about half an hour with preparation time prior set aside before hand depending on how extensive testing needs to be done beforehand including getting dressed properly. MRIs may not be comfortable but they're definitely worth it! Due its painless nature radiologists commonly combine other tests such as CT scans providing both physicians and expecting parents alike peace of mind during difficult times. Lastly, knowledge obtained from MRIs will continued influence sci - tech innovation spreading insight about organ functions vital human health worldwide making them indispensable tools that benefit us everyday life long journey towards a healthier future we deserve.
This MRI machine is the ideal solution for radiology imaging needs. It provides superior image quality and accuracy with a variety of features such as high-resolution images, automatic contrast enhancement algorithms, multi-planar capabilities, fast scan speeds and more. This state-of-the-art device also offers quick data acquisition while using open architecture design to promote easy integration into any existing system.
VR Diagnostics is one of the top MRI scans centre in Noida which are designed to provide you with professional results. Our result match your exact requirements without compromising on patient comfort or safety standards. Choose this reliable and powerful technology today to get started on your diagnostic journey!